You get 10-20 years exposure at an investment less than what a magazine full page ad would cost!
One of the ultimate goals of the profiles is to position your businesses in the homes of our target market in DUVAL. African Americans in DUVAL County spending was around 15 Billion in 2019. Then the pandemic hit. If your business places its message in the homes of our target market, and people see and read about your companies day in and day out, at some point they would be more prevalent to do business with that company.
YOUR SAMPLE PROFILE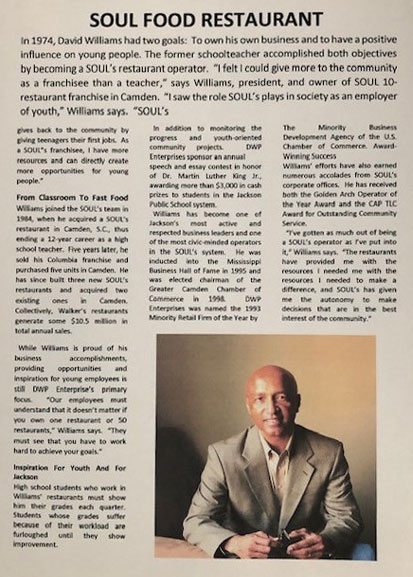 After DUVAL target market has read your business profile, the process of making a buying decision is one of discovering and making informed choices based on the knowledge acquired from your profile.
As you know, repetition is important it's a reminder to take action every time your profile is seen. If your business is making a difference in these communities your business or brand will grow expeditiously.
Placing your business profile in DUVAL – Moments in Time is part of an educative process in which our target market is learning about their needs, the possible solutions, and the likely outcomes.
As a business, you wouldn't have to worried about repetition in marketing, your profile will be seen in one of the most brilliant coffee table books ever produced for this target market to date.
** If your business becomes the title sponsor of DUVAL – Moments in Time, you automatically get first rights of refusal to the naming rights of the traveling photography exhibition.

Request Information Form